Information Architecture (IA) is an essential part of implementing the user's goal into the product or system whether it is a website or application. It is very essential that your website contains the goal to lead your visitors into interested prospects what they are looking for actually. Information Architect builds the website or application to keep an eye on user's goal and journey as well.
Now you have several question raise in your mind about information architecture such as;
Why information architect is so important?
Why should you take care about it?
Why your company or clients spend time and money to design of information architecture?
What will gain against this? Means Return on invest.
Why information architect is so important?
Information architect important because this is make easy the user's journey when they use your product or system.
Why should you take care about it?
If you don't take care of it then user will get confused, more so end user will left your product or system and go away immediately.
Why your company or clients spend time and money to design of information architecture?
A good information architecture based website and application is very usable and useful for users. User can found their goal easily in that without any confusing and journey goes fruitful.
What will gain against this? Means Return on invest.
If your application or websites is very user friendly and user gets everything as they looking for, then definitely more users will use and come to your sites. More users come means more people visit and user your product that creates a good earning and accelerates your business.
If you go to calculate the importance of information architecture for your product or system then you need to consider the following costs as well as value propositions:
Information gathering and finding process cost
Education cost
Development and testing cost
Training and Resources cost
Maintenance cost
Resources cost
Brand value cost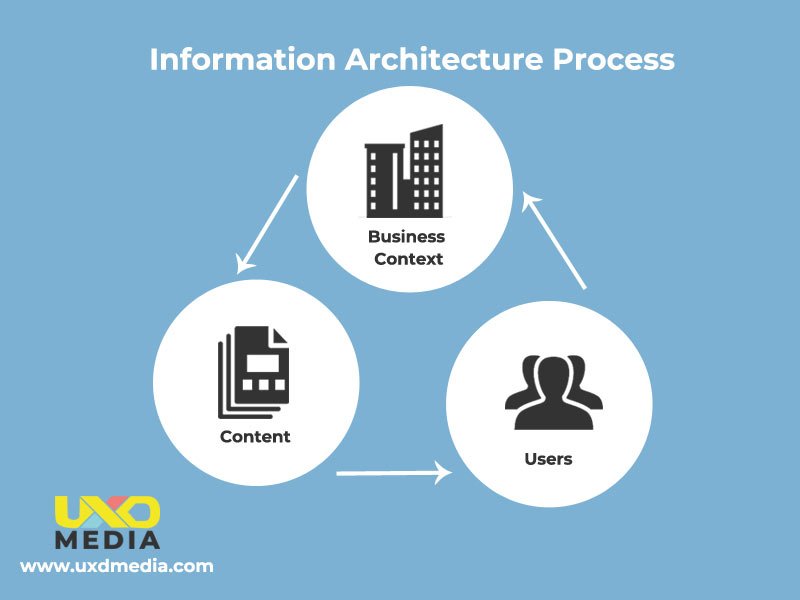 Create User's journey through IA
As you know information architect builds the entire process for user's journey across product or system. But each model is varies from business to business and usually goes like following:
Helpful content about the field in general for blog posts, eBooks, and white papers etc.
Offer personalized product such as review, assessment or any report
Information you will get about your specific product or system.
A pro-version selling or extra services and more of the product
Information architecture leads blog visitors to learn more about your websites or web based applications. However, bad or incompetent information architecture confuses visitors in their journey while they are browsing your sites. This is because improper information, unclear navigational steps, created confusions that lead to losing a lot in your business due to steps and order missing out.
IA Provides content what you are looking for
I think you have noticed, many websites have too much content for their good purpose the purpose is if you have much more content in your site that is good for search engine, but somehow those content overflow tends organized badly in the site. Good information architecture always followed a proper content strategy as well navigational flow across the site.
But you should know too much content in your site will keep your visitors away. Good content with good proper visuals need to balance the content. Information Architect knows best web, best practices and can define the structure in a professional way for website. So, for that they need accurate and actual information in a proper way.
Content required in details while you prepare information architecture such as:
Information details about you and your product
CV of employees those are involved into this project
Photos or Videos of your office events or parties
Add some trending Blogs
Landing pages and eBooks
White papers
Social media links to your sites
Client testimonials, video would be more beneficial
Contact information details, Google map location need full to get the customer's help
Information Assets
Information asset is basically the name given to data and changed into appropriate information. They create information assets and that is for driving purpose means the flow of entire information architecture of the product or system.
Information assets are some group of data or a visual representation could be in low-fidelity prototypes or high-fidelity prototypes offer a meaningful snapshot to stakeholders and users including.
Dashboards
Catalogues and documents
Schedules and taxonomies
Templates
Terminologies
By Editorial Team,
UXD Media
Date: 03/10/19