Why Branding is Important
Branding is really critical to a business because overall impact that makes on your business. Branding has the power that can change how people adopt your brand. Brand Development can drive new business as well as increase brand awareness among people in the market. Effective branding, good brand identity can enhance the value of your brand and business.
There are some few things help to stand out your brands include:
Brand strategy and planning: Purpose, value and promise
Brand identity: name, tone of voice, logo, color combination, good typography and font styling.
Tagline: simple and easy punch line address to your brand
Good visuals: catalogue, banner, product packaging and design and website.
Target customers: Point out your business target customers in the market.
Advertising and Communications: get help to promote your brand with TV, radio, newspaper, magazines, social media, OOH, websites, mobile apps to promote your brands.
Support: Provide good customer support and service and review their feedback and comments
Pricing and strategy: keep your pricing a bit low as compare to your competitors.
Quality: Don't compromise in quality
And many more need to be addressed in terms of brand development.

Best Practices for Branding
Who are practices on Branding? Especially Advertising Agency, Branding Agency, creative agency, marketing communications agency, Digital Ad Agency or a Social Media Marketing Agency do work on branding and brand development. They aware brands among people and pick target customers for your business.
Consistency and continuity
The main key part is consistency in brand building such as color combination, fonts, typo style, brand punch line, brand tone of voice must be complementary and that should keep continuing in the media or advertising. Everywhere consistency should be maintained as per your brand development guidelines such as website, product packaging, outdoor advertising, TV or media advertising so that people can address and identify your brand as well. If color, typo or design varies in brand development your audience must get confused and that would be hard to memorable in customers mind. Ensure that your branding look and feel should be Simple, Clean and Clear and need to maintain consistency in all aspects. You have seen many brands in the market let's say, apparel and lifestyle industry, in this industry there are many brands they maintain these three things take some examples, Puma, Nike, Adidas, Pepe, Fcuk to name a few.
Target the Customer
Before developing a brand you need to work out properly about your business competitors, and target competitors.
Who are your target audience?
Their age group and gender
Local market analysis
If you are looking to promote your brand globally, then identify your geographic location and many more things need to be analyze to point out proper target customers worldwide.

Good Visual does matters
As you know a picture say thousand words means if you look at any picture related to such incident in the news, you will get easily what is talking about in the news without reading the whole story. A good designed ad banner relates your brand or products and user must look towards this for a while that attracts towards this to click on that to know more details.
Brand Recognition
Already we told about this if your branding strategy is consistent and keep continuity means your business becomes recognizable and your target customers' target out easily to associate with your business.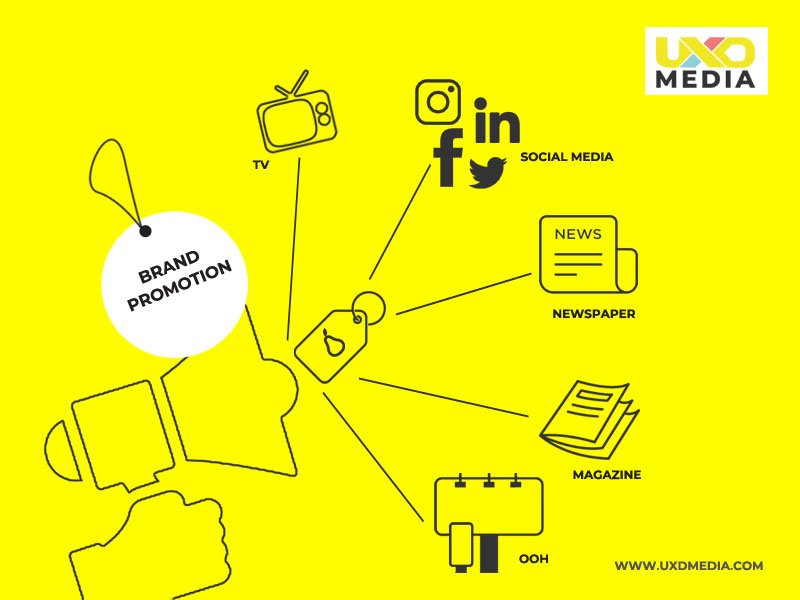 Make Head Strong your brand in competitive edge
In this competitive edge, you are no more competing in the local markets; rather your business now has to perform in the global economy. There are about several enterprises come out and offer similar products or services as your business. You need to try how your brand comes out first in this race and help to accelerate in the business. Many large enterprises spend money to promote their brands need assistance of different media whether it is in locally or globally, so this is not an easy to beat them. However, Social Media Marketing in India is the great way to promote your brand or services in the market as per your requirement.
Build Trust and transparency
People are basically more likely to buy products or do business with a trusted brand or company, a brand should be polished and portrayal in a professional way. Great professional appearance and well workout and strategized branding always help the company to build trust with their target consumers. Whatever you are providing in terms brands or products if customers trust on your quality and customer support there is a benefits to get more retention customers in the market definitely.
Connect your target customers
Especially well renowned and established brands are able to connect with their customers in a very less time. They don't need any proof or any demonstration they feel good when they buy or use of your services continuously whenever they required. If there is quality in your product or brand means more target customers you achieved.
Provides brand value
A well consistent and strong branding gives more brand value to your business and that is increasing with the time simultaneously, brand always take some time to create a good brand value in the market that depends on your quality, brand awareness among customers, service and support.
Good service and supports
Selling products or service in the market is does not a great thing, you need to provide better customer support time to time, get their feedback as they are looking for, follow their reviews and comments, keep connects with your target audience always to maintain your brand value in the market.
UXD Media is the one stop destination for all your branding needs. The best brand Development Company if you go for branding and kick-start the branding strategy for your business today with us. Call us on +8447944337, +91-9871542142 or mail us on hello@uxdmedia.com