Do you know? A well and user friendly designed website is a very powerful marketing tool for your business. 2019 is almost going to be end and what is your plan for 2020? Most of the business men don't attend towards their website they think website does not matter in business. But now these days when customer listen or seen your brands anywhere they are trying to search in the search engines first.
There are some certain moments find out when you should redesign your website please have a look below:
If Your Website faced Lack of SEO
Especially on page optimization required for organic search in various search engines. A simple and without Search Engine Optimization (SEO) website means that does not exist in search engines like Google, Yahoo, Bing etc or that might be taken more time to come in the search engines. Search engine also unable to show about your brand or services while they are searching for related to your business. There are many things need to be keeping in mind while you are designing a website in terms of SEO such as:
Adding proper Meta Tags, Title and Description into the web pages.
Use H1 through H6 Tags across the site
Page URLs should be search engine friendly
ALT Tag and Title tag need to be added
Internal and external links need to add and optimized
Schema optimization
Adding Sitemap into the website
Adding RSS and XML site map for data syndication
No broken links should be in the site
Adding robot txt file and fav icon to website
JavaScript and CSS files need to be optimized
Add 301 redirect to website

So there are many things need to have attention before live your website if you want more users should come to your site.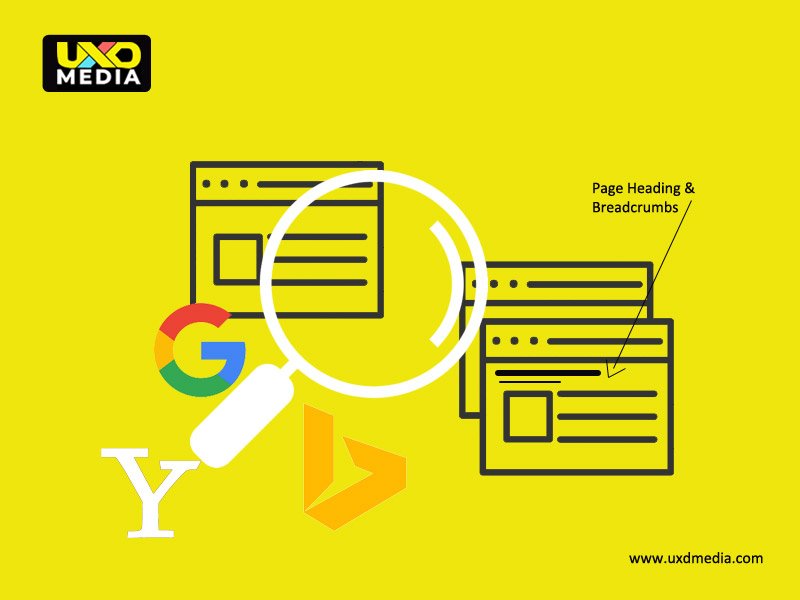 Difficult to Navigate
Website should be user friendly and target oriented means while end user come to your site and browsing your site they should get easily what they are looking for. Proper page heading, breadcrumbs should follow in every page so that end-user can get where they are if user get confused then they will walk out immediately so that bounce rate could be high in your site. Place yourself in the shoes of a typical visitor to your site and try to add relevant content related to your brand or services. However if there is any difficulty faced by end-users, confused to navigate so definitely neither visitors stay long and nor they will engage with your business.
Not Device Friendly
Responsive design is mandatory for your website so that your customers are will be able to browse your site in laptop, mobile, desktop and tablets. Now these days most of the users browse websites in mobile smartphones. Thus, if your website doesn't work properly and not responsive means users may quickly abandon it.
But don't worry it UXD Media can help you to make a good device friendly website for you.You can update your website with a responsive design to make as mobile and desktop compatible especially Responsive Design Website give proportional units of measurement layout and adapts automatically to the device by which user viewed.
Does not match your brand or Services
If your website doesn't match your brand or services means your customers may be in ambiguity and you need to update your website accordingly. Brand Identity and color combination, fonts and typography, good crispy layout design and elements are used in the layouts does matter on your website must reflect your business's brand. Otherwise your visitors won't remember your brand or services what you offered them.
When need to re-align your Website with your Business Goals
As your business grows and you need to update time to time of your website in terms of look and feel and marketing strategy. Marketing strategy always followed your updated website, because your corporate website is the face of your business. However, keeping your website aligned with your business goals may be a tough but not impossible and this is also an essential part of Digital Marketing strategy.
Review your website at least once in a week and view visitor's traffic, location, time, what they are looking for and what they searched for. Keep and follow them in Google analytics and Webmasters so that you can get about your business movement and goodwill rank in the market as well.
Branding is Outdated
Your marketing strategy must be aligned to Branding and your business that need to go consistently because marketing strategy and your brand bridging the gap in your business. Suppose, if you have recently undergone are brand and need to update your site to reflect the changes and while you think about re-brand it does not mean to change the color combination of logo also relevant content and language required while you are go for re-branding.
While you Want to go for More Leads
Sometimes your website is fine in every aspects but still not converting any leads, in that case create a good landing page and add proper call to action, cover everything as customers are looking for, use content in a simple way. Don't focus on all stuffs in the landing page and add more focus which is most demanding then less focus to second demanding stuffs and least focus to rest demanding stuffs in this way. Somehow get help of Google ads and social media sponsorship ads and affiliates ads to make your brand visible in the customers.
www.uxdmedia.com is a website development company. We completely take care of website development from the scratch till deployment of your website. We also provide affordable website redesigning services and website maintenance services. We are a product brand development company have always focus on creating a good product for your business.