Healthcare Rapidly Advancing Technology
Since more than a decayed we have been noticing healthcare industry has always been one of the most influential industries in the world. Now these days healthcare industry goes more advanced and the healthcare community also makes easier some of the most revolutionary in terms technological advancements. From life-saving medications and procedures to expansion of on-demand medical devices goes very advanced and accurate. Now we are in 2019 and technology is rapidly evolving in every sectors. But the healthcare finds itself in a superficially this time.
UXD Media has a mission to push digital marketing in healthcare industry. Generally we are very familiar in this circumstance, identifying the massive opportunity that the healthcare industry has to meet its consumers on their level with very easy way in their around.
Our aim is to provide with the following:
Cover every users those who are not in the healthcare
Aware everyone about digital transformation in healthcare
Calling them who are within the healthcare industry to take by action

Showcase Your Services through Website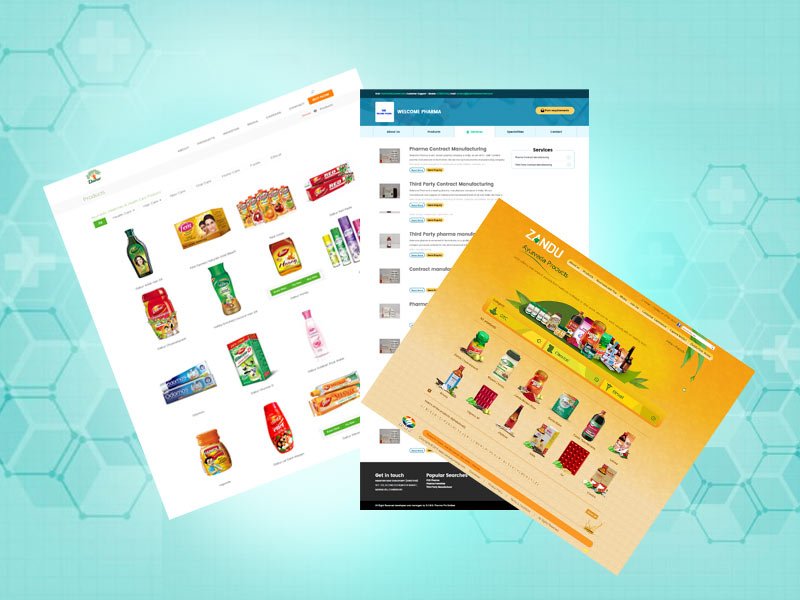 The most of the thing is your website services pages need to be interacting with the patient what we served to the people. A better website which is reviewed and designed by a professional user experience designer for the first impression created on visitors. UX makes your site usable and useful why because customer will not be confused what they are looking for and what is getting in front of them are information seeing. Furthermore, you must ensure it contains all the adequate and absolute information about patients looking for a while searching for medical help or product. Some important details need to be clearly mentioned such as doctor's profile, appointment timings, fees if applicable, health departments, courses of treatment and so on. Website should be easy to navigate, informative and user friendly. If your site is user friendly then more users will bring on daily basis.
Educate and Enlighten with Blogs
A user friendly website gives you more businesses. After that try to focus on to build strong informational blogs on your site which reverberate with your medical practice or product. As per Google statistics, there are about more than 3.5 million medical searches goes on daily basis. First, you need to understand those subjects which are being constantly searched on the Internet. Second, there are no better things than blogs, case studies, feature the success stories of your patients to mention in the site. Customer testimonial is very influenced by the users to get fast website traffic and readership.
Email Marketing
Email marketing is also another effective weapon when we talk about Digital Marketing for health care products or services. Emailers help practitioners connect with their audience at a more personal level.
Email marketing helps you connect with your audience to promote your brand or product to increase growth in the business regularly. You can do a lot of things with emails, like sell products, share some about recent news and updates, or tell a success story about patients and products.
Engage Videos to Invoke a Wide Range of Emotions
According to latest updates there are more than 5 million videos watched on YouTube on regular basis as per Google. Today, viral videos are great example and this is one of the best digital marketing strategy for building credibility and authenticity for your brand in a quick way. A picture say 1000 words means reading a blog which is time taking and user's don't have time to read the whole blog with spend some time; after reading that blog may be erased in the mind after sometime. But a video is more influenced on user's mind helps to remember by long days and feel at ease and assures them that they are with an experienced healthcare brand.
The main advantage of videos are its ability to invoke a wide range of user's emotions such as hope, passion and courage that pushes them further down into the advertising funnel.
Leverage SEO for More Visitors
As per a recent survey by Google, near about 39% of patients choose their practitioner, products or services from online search in the world. From this we can imagine how people get more influenced about anything such as health care related product, doctors, disease or illness and cure. Ensure that you need to provide ready and updated information with updated phone numbers, email address, complete address, services, and review ratings if you have products then tell about your products, dosage, advantages, and disadvantages and give a link to your website. More so, your site should be SEO friendly from the point of view on-page optimization and off-page optimization friendly to get ranked in the search engine.
Go for a Multilingual Marketing
Besides this, did you know most of the websites provide information in English, but some people don't get everything information about such product in a proper way though they are not English friendly actually? In this case we should prefer local languages. Multilingual marketing means multiple languages to connect your products or services with your audience in a language by which they are comfortable in that. Do you know most the internet users preferred to browse website in their regional languages. Adopting a multilingual marketing strategy will give a good approach to your products or services.
UXD Media is a one stop digital services partner for all your requirements related to Digital Marketing Service. We have young passionate team of digital marketing enthusiasts comprising of specialists in insights and analytics, strategy as well as planning; search engine marketing, social media, viral videos, content development, web design are always motivated to do world class work. Today, we served more than 500+ happy clients. If you want to increase sales in your health care products or services mail us on at hello@uxdmedia.com.
By Editorial Team,
UXD Media
Date: 20/08/19