In every business can say whether a large business house or startup and individual have almost a website today. Unfortunately a large number of these websites are poorly designed or come straight from Wordpress or ready-made templates. Remember, this is not going to help you stand out or get ahead.
We have seen many companies invest thousands of dollars to redesign or revamp their websites. There are severalquestions going in our mind such as,
Does it really matter?
Is simplicity required more important than articulate design?
Are you drawn the line between simplicity and overkill?
What matters are really forend userswhile they come to your site?
While you think about the 'wow factor' that may give a positive impression, does it providemore leads to your business?
Your website is the most important tool for your business. While end-user reaches your site, there is a single glance can turn the visitor into a customer or can push that person to click away.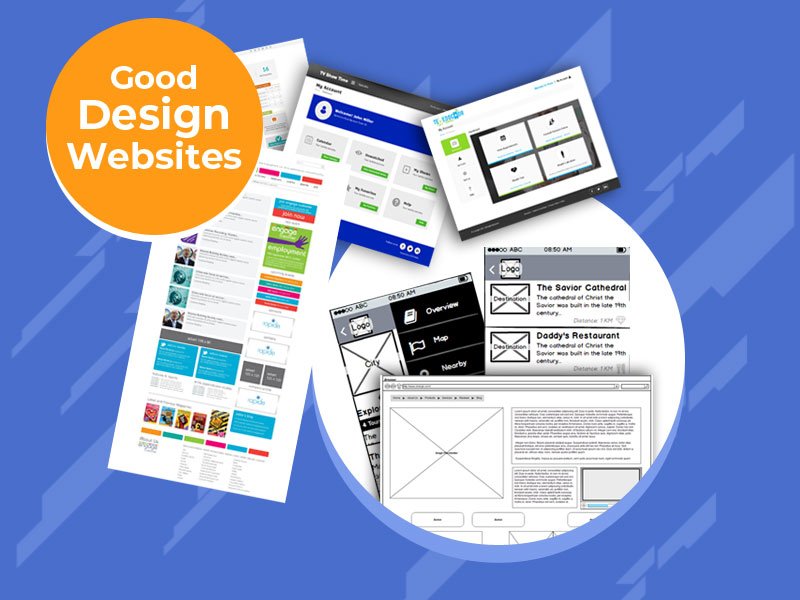 Good Design website does not mean Visually Good
Good website design does not mean graphically or visual wise should be good. But also there is several things need to be care as well. Need to study your business competitors, user behaviors, usability studies, website content alignment and display, types of graphics or info-graphic and content used in the website that is relevant or not, site should be device friendly. While user visits your first time means within a second user should get what types of website they are looking at now. A good website design meaning that is very usable and useful for users. More so, not only looks good but also communicates well with the users in terms of functionality.
Good Design Makes Your Brand Memorable
You have noticed that a good visual store in the mind within a second instead of reading or go through the entire website. However, to design a good layout many things need to be keeping in mind such as use of a prominent or lively color combination, a unique layout, a refreshing concept, are all those design elements that can trigger a memory in the minds of your audience and makes your brand memorable.More so a good design always created a consistent visual language and establishes an instant connection to your products, services and offerings.
But poorly designed branding material always like company logo, business card, brochures, and websites, presents unprofessional or irrelevantcontent or image pushes people awayback which is not good for your business.
Great Designed Site Pull More Customers
Responsive Design or device friendly websites are always compatible in all devices as people used in daily life such as mobile phones, tablets, iPads, laptops or desktops so on.
It's amazing how technology changes things day to day. Few decades back, a phone was just a phonejust like was communication device. Today, a smart phone is an essential part in our daily life for everyone that allowsinformation, access, guidance and entertainment, email, social media, books, banking, bills, games, videos, music, shopping and more, so people don't required desktop or laptop to do such kind of activities, there are billions of people depends on the phone today.
Why I told here, a responsive website can easily browse in the mobile phone whether it is retail shop website or market place and corporate. Most of the users do shopping online through mobile phones this is because of great design and responsive layout, light weight and easy downloadable.
A good website design may increase the trustworthiness of your site and cause more people to do business through your website.
Attractive Website followed UX to Boosts up Brand Image
Proper and seamless navigation of the websites is a part of UXD process to make your site usable. UX process comes first before designing the website. After that, responsive designs makes easy to use for end-users. A responsive website does not createany problems while you scrolled or zoom and provide hassle free search as well that's why user enjoyed equal benefits in mobile phone as the desktop users.
Website is fast downloading in mobile phone than computer;users always preferred quick and fast moving things. People are more active in mobile phones than others devices today. If you think yourexisting website design caused you some concern. Then we would suggest take a minute to step back and think. Before going to hire a design firm forsome beautification or redesign of your website you need to keep you in mind;
What are your business goals ,
Implement some testing tools orfollowa testing process,
Find a professional team of designers that understands what you're really after.
If you need to create a good website design contact we through mail hello@uxdmedia.com or whatsapp to +91-9871542142 for best website in best price ask for quotation.
By Editorial Team,
UXD Media
Date: 30/08/19